Course Duration: 12 Weeks (no class 31 October & 28th November)
Date: 12/09/23 - 12/12/23
Method: Zoom Online
Chinese Brush Painting Classes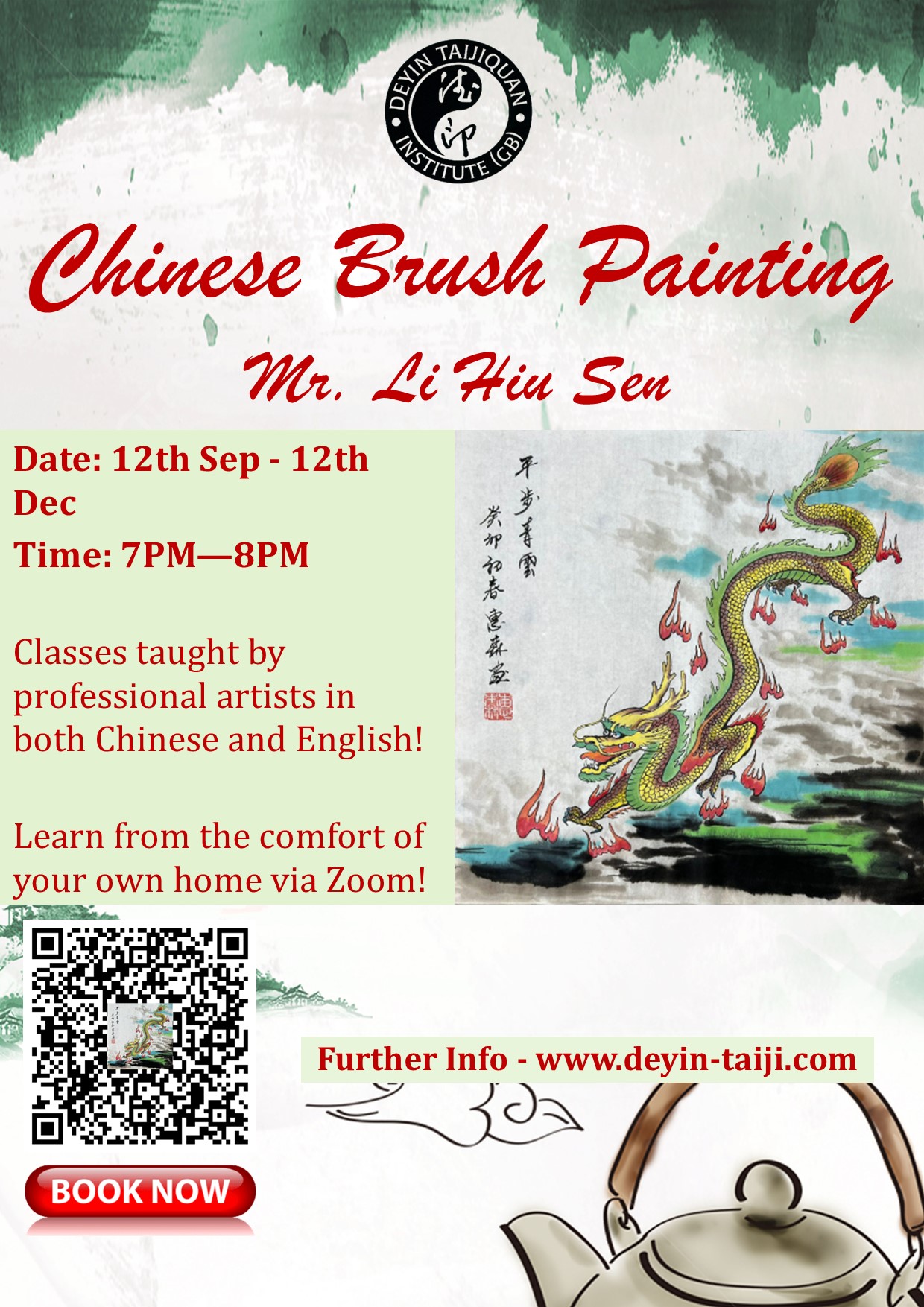 This amazing course will take you through 5 thousand years of Chinese arts history. Chinese Brush Painting is done by many around the world to relieve stress, relax your body and mind to lift your spirit and improve your mental wellbeing. It is fun, educational, and guarantees to enhance your understanding of Chinese Arts from a different angle.
Many highly respected Tai Chi and Qigong teachers of the past took up Chinese Brush Painting as a way to boost their concentration, spiritual awareness, and enhance their internal and external harmony.
This course will be taught by professional artists in Chinses and English and is suitable for all ages, all levels and even total beginners!
Participants need to prepare Brushes, paper, and ink, limited quantity of calligraphy set is available on Amazon
As the paper we use is quite thin, we also recommend you to get a mat. With this unit under your paper, your calligraphy or drawing experience will be more pleasant. The result will be better too. The mat will absorb excess ink and hold the paper for you so your paper won't move around. A very useful and important utensil to have.
The class recording is available for revision.
Course Fees:
Chinese painting:
Non-member £78
Deyin Member £66
Registration Form
Chinese Brush Painting Classes
12th Sep - 12th Dec 2023
Please enter your details below, then click 'Continue' to go to the Confirmation page.
Entry titles marked with an asterisk * are required.
---
---