Special Early booking price and 5% previous participants
Book now to enjoy these great prices before they end!
Tai Chi & Qigong Summer Retreat 2024 – A Retreat of Health, vitality and Spiritual Wellness
2024 英国德印太極拳学院国际太极健身夏令营
Theme: Revitalising, Sharing, Learning & Enlightening
活动主题:重燃生命活力,分享,领悟和提升心灵的健康与感知
Date: 8th – 11th August 2024
活动日期:2024年8月8日-11日
Event organiser: Deyin Event Management
Telephone: +44(0)7779 582940 Email: info@deyinevents.com
The Deyin 2023 Tai Chi and Qigong Summer Retreat was held at one of the UK's most beautiful sports facilities, Lilleshall National Sports Centre. The Retreat was a great success with over 80 participants from UK and Europe in attendance. In the backdrop of magnificent gardens, and a modern and well-equipped training hall, practitioners revelled in the gentle breeze under the shade of beautiful trees, enthusiasts enjoyed Tai Chi and Qi Gong practice, experienced the beauty of Chinese calligraphy, soothed their Qi and mind with a Standing pole (stillness and meditation exercise).
It was a spiritual journey that gave participants the opportunity to immerse themselves in nature and connect the body and mind with the universe. A true gathering of Qi minds & spirits, that brought love, harmony, health and mindful fulfilment to all that participated.
To repeat this wonderful experience, we are proud to present "Tai Chi & Qigong Summer Retreat 2024", which once again will be held at the Lilleshall National Sports Centre. The coming retreat will bring together some of Europe's most respected masters from Deyin Taijiquan Institute and British Health Qigong Association, TCM professors and Chinese Cultural Art experts to share their experience and invaluable knowledge in Tai Chi, Qigong, Mindfulness meditation, Chinese cultural arts, and TCM theory.
The Qi & Mindfulness Summer Retreat 2024 aims to bring together keen enthusiasts of Tai Chi, Qigong, Meditation and Chinese culture from all over the United Kingdom and Europe to share their passion, knowledge and Oriental Arts and Culture, and to enjoy a few days of connection. The venue at Lilleshall National Sports Centre, Newport UK, a celebrated centre of excellence for sport and conferences promises spectacular surroundings to boost your well-being and recreation.
The activities of these few days include sharing, experiencing and learning: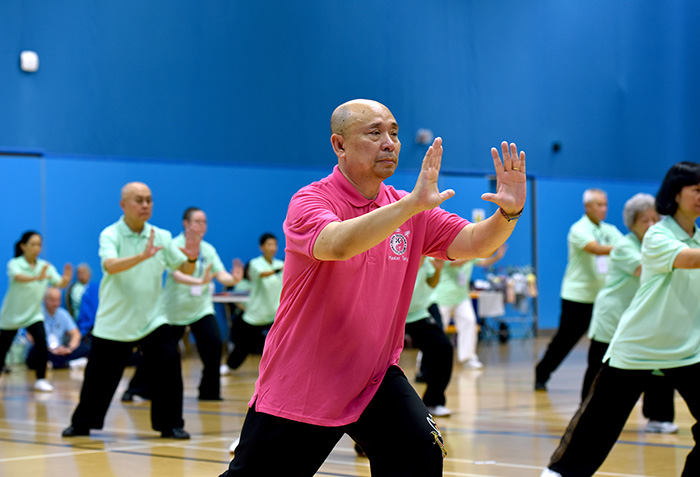 Enrich our life, health and spirit with Standing Pole and Meditation

Tai Chi and Qigong forms for health, well-being and mindfulness

Push Hands and Tai Chi applications

Classical Qigong healing

Chinese Calligraphy or Brush Painting

Tui Na - Self Massage & (Optional) TCM wellness treatment
Enthusiasts of Oriental Culture, Health & Wellness fans, Tai Chi and Qigong enthusiasts of all disciplines and levels and instructors are welcome to join us in this Retreat for the mind and spirit.
Spouses/partners interested in accompanying and sharing a room with participants but prefer a quiet time to read, explore and appreciate the beautiful surroundings of the Lilleshall National Sports Centre or local area are also welcome to join (without participating in any of the scheduled training or activities). For £295.00 spouses/partners can share with participants, and enjoy all the meals specified and the beautiful gardens of Lilleshall. There are also many places of interest nearby including the Iron Bridge, and the old town of Shrewsbury to name a few. Click here for more information.
Below is a list of Tai Chi and Qigong forms we have on offer during the retreat below:
Training options available to choose from include:
The full Programme will be available in a few weeks' time. why not book it first before places are full!!
Note: Items listed above are subject to changes due to unforeseen circumstances and no
prior notice will be given
Accommodation notice: there are only a very limited number of rooms available for the date at Lilleshall.
What is stopping you? This is a Residential Retreat event that is absolutely not to be missed!!!
Registration Form
Deyin Tai Chi & Qigong Summer Retreat 2024
8th - 11th August 2024
Please enter your details below, then click 'Continue' to go to the Confirmation page.
Entry titles marked with an asterisk * are required.
---
---